Atlantic Mobile Health integrated its EMS Communications and Patient Transfer Centers into a new comprehensive center in January 2020 and is one of the most technologically advanced centers of
its kind.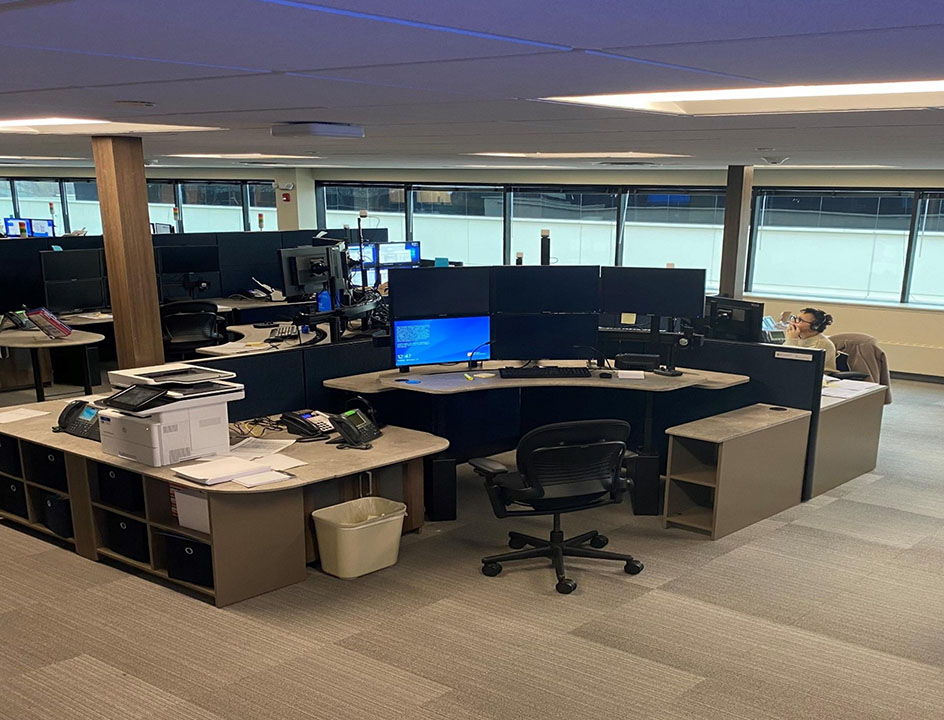 The Communications Division has
34 positions

covering Bergen, Essex, Hudson, Hunterdon, Middlesex, Morris, Passaic, Somerset, Sussex, Union and Warren counties in

New Jersey.

The Communications Center is comprised of six sections including:
9-1-1/ EMS Dispatch
The Communications Center is a designated Public Safety Answering Point (PSAP) and a Regional EMS Communications Center (RCC) by the State of New Jersey. Telecommunicators assigned to this function are responsible for the intake of 911 calls transferred by a Public Safety Answering Point (PSAP). During this call the caller is asked key questions to determine the nature and priority of the call. The caller is then provided with instructions that range from preparing for the arrival of the ambulance to giving life-saving instructions for emergencies such as imminent childbirth, choking, CPR for cardiac arrest, etc. Once a call is received, it is assigned to a 911/EMS Ambulance and closest Mobile Intensive Care Unit (MICU) to respond. The units are then provided with up to date information on the call they are responding to.
---
Transport Ambulance/ Mobility Assisted Vehicles (MAV)
The Communications Center provides call intake services from the Atlantic Health System Hospitals and its client agencies to transport their patients. These requests include:
Interfacility Transports (Higher Level

of Care)

Discharges
Repetitive Appointments (Wound Care, Dialysis, etc.)
---
Patient Car Service
This function is coordinated by the Atlantic Mobile Health Courier and Transport Dispatcher. The service provides transportation via auto to patients travelling to and from doctor's appointments, x-rays, etc.
---
FlightCom – Medevac/ Critical Care Ambulance Dispatch
The Communications Specialists are responsible for the intake of calls involving critically ill patients and facilitate the transport by ground or air ambulance. There are four medevac helicopters that require flight coordination and flight following services to meet FAA Part 135 Regulations. There are up to six ground Critical Care Ambulances that are dispatched and monitored. These patients require a higher level of care and need equipment such as ventilators, cardiac monitoring, balloon pumps, IV pumps utilizing multiple medication drips, etc.
---
Courier
Requests for the pick-up and delivery of routine and STAT items such as paperwork and test specimens for various Atlantic Health sites is coordinated by the Atlantic Mobile Health Courier Dispatcher.
---
Patient Transfer Center
The Atlantic Health Patient Transfer Center is located within the Communications Division to complete the entire continuum of care for our patients.